Sustainable
ocean investing
Everything you need in one place
Investable Oceans
Our oceans face serious challenges but also anchor a multi-trillion dollar economy that continues to grow — providing the air we breathe, the food we eat, and inspiring our travel and recreation.
Our mission is to simplify and accelerate market-based sustainable ocean investing across
all asset classes
and
all sectors
of the Blue Economy by centralizing research, commentary, inspiration, and access to blue enterprise
in one place
.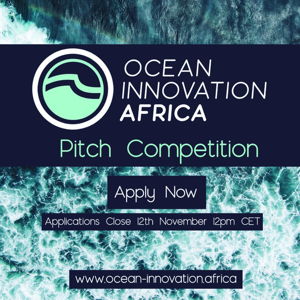 Featured Event
Deadline for Ocean Innovation Africa Pitch Competition  Applications close 12 No...
NOVEMBER 12th
Learn
Explore topical articles in Quick Dips, research and reports in Deep Dives, or learn more with some really Cool Tools
LATEST QUICK DIP
Plans to invest $60 million to create the world's largest kelp farm 3-10 kilometres off the coast of Namibia have been announced today. A joint project involving Kelp Blue, Climate...
RECENT DEEP DIVE
Seaweed for Europe's new report shows the economic potential of an expanded seaweed market in Europe could be worth €9 billion in just a decade. The report also finds that...
FEATURED COOL TOOL
To significantly reduce our greenhouse gas emissions we must understand how the primary drivers of global warming will influence future emissions