Investing For Ocean Impact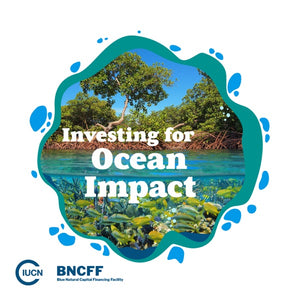 About
The Earth is in trouble. But the ocean can help.
When it comes to tackling climate change and the biodiversity crisis, the ocean and the world's coastlines offer many solutions. Yet these solutions don't receive anywhere near enough money to realize them. And while governments and philanthropists should provide more funding, they can't meet the challenge alone. Investments from the private sector are equally key to success.
Entrepreneurs across the world need support to integrate restoration and conservation into sustainable businesses. Only then can we create profit, both for people and for planet.
Join Dorothée Herr – manager of the IUCN's Blue Natural Capital Financing Facility – to discover the reasons to invest in the ocean. In Investing For Ocean Impact we'll talk to leading experts, global policymakers, and investment movers and shakers. We'll also dive into real life, working examples of Nature-based Solutions, from seaweed farms to marine protected areas, and show how these are projects that investors can indeed get behind.
The time to invest in our ocean is now. Subscribe, wherever you get your podcasts, so that you never miss an episode.
IUCN
0 Episodes
Episodes