WTO Negotiation Dashboard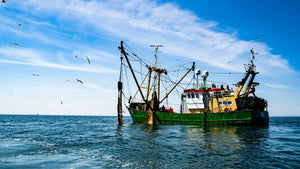 After two decades of negotiations, a partial ban on capacity-enhancing (i.e., harmful) fisheries subsidies is finally within the World Trade Organization's reach. Some countries will be exempt from this ban. The thresholds retained to be exempt might be subject to change as the current WTO negotiations develop.
Our [Planet Tracker's] interactive dashboard allows users to determine which countries would be exempt from the potential ban, by changing the four criteria below (as identified in the current draft text).
Image: Paul Einerhand, Unsplash 
Enter text for this Film - leave blank for default
Confirm you want to feature this tool on the frontpage