Utilising tamarind shells as an energy source for vehicles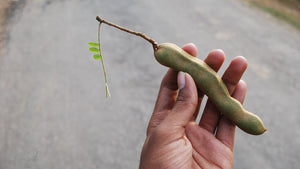 Tamarind is a tropical fruit enjoyed worldwide; however, tamarind shells are disposed of during the production process. This agricultural waste is bulky and takes up space in landfills, adding to environmental concerns.
Now, an international team of researchers led by Nanyang Technological University, Singapore (NTU Singapore), have discovered a way to mitigate this environmental issue and put the tamarind shells to good use.
Image: The Raj, Pexels 
Enter text for this Innovation - leave blank for default