Underwater Drones Will Help Turn the Tide for Aquaculture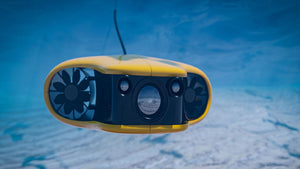 Unmanned aerial vehicles (UAVs) or drones have revolutionized many industries. Drones have been used for military purposes for decades and are now integral to commercial enterprises, leading to disruption in industries such as construction and agriculture. Notably, they have become essential in achieving sustainable agriculture, and are tasked with crop spraying and mapping to reduce the overuse of pesticides and fertilizers.
There is rapid innovation in this area, with agri-drones-related patents experiencing huge growth. Perhaps a similar revolution should be on the horizon for aquaculture.
SHARE
SOURCE
co.uk
by Verdict
Zones
MORE INNOVATIONS LIKE THIS
Enter text for this Innovation - leave blank for default