This Philippines startup is making coolers out of coconuts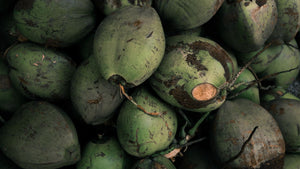 Cheap to make, water-resistant and insulating, foamed polystyrene is the go-to material for packaging in markets and food stores around the globe.
But it also breaks apart easily, and the same qualities that make it excellent for keeping food fresh and cool also make it particularly bad for marine ecosystems.
That's why one Philippines-based startup has been working on an affordable alternative that it says is better for the environment, and for food producers working within tight profit margins.
Image: Jakob Owens, Unsplash 
SHARE
SOURCE
ampproject.org
by Rebecca Cairns, CNN
Zone
MORE INNOVATIONS LIKE THIS
Enter text for this Innovation - leave blank for default