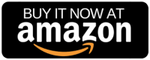 As an Amazon Associate, Investable Oceans earns a small commission from book purchases through our site.
The New Fish Wave
By Thor Sigfusson
"Can we inspire other seafood nations to follow the Icelandic example: creating more value in seafood through innovation and collaboration?" This is the question Dr. Thor Sigfusson, founder of the Iceland Ocean Cluster tackles in his new book.
The New Fish Wave
describes how the Iceland Ocean Cluster has inspired more innovation and entrepreneurship in the global seafood industry: doing more with less to create value from fish byproducts and to build sustainable global fisheries. The world can learn from Iceland, the small fishing nation in the North Atlantic - which has in many ways transformed itself from being one of the poorest countries in the world a century ago to becoming a niche leader in fish and one of the richest nations in the world. Iceland is a nation which has shown pride in its seafood industry and uses new innovation to safeguard the environment, create wealth, derive more value from each fish and manage fisheries in a sustainable way.
Enter text for this Book - leave blank for default