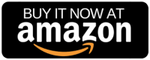 As an Amazon Associate, Investable Oceans earns a small commission from book purchases through our site.
The Human, the Orchid, and the Octopus
By Susan Schiefelbein, Jacques Cousteau
The beloved explorer Jacques Cousteau witnessed firsthand the complexity and beauty of life on earth and undersea-and watched the toll taken by human activity in the twentieth century. In this magnificent last book, now available for the first time in the United States, Cousteau describes his deeply informed philosophy about protecting our world for future generations. Weaving gripping stories of his adventures throughout, he and coauthor Susan Schiefelbein address the risks we take with human health, the overfishing and sacking of the world's oceans, the hazards of nuclear proliferation, and the environmental responsibility of scientists, politicians, and people of faith. This prescient, clear-sighted book is a remarkable testament to the life and work of one of our greatest modern adventurers.
Enter text for this Book - leave blank for default