Test cohort - 1000 Ocean Startups
Issuer:
Investable Oceans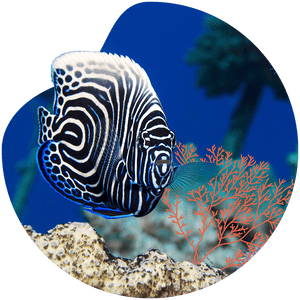 Test cohort - 1000 Ocean Startups
Issuer:
Investable Oceans
Up to half of the world's coral reefs have been lost, and if global temperatures rise by 1.5°C, 90% could disappear. Reef degradation jeopardises one of the richest sources of biodiversity on Earth and the livelihoods of a billion people.
The Global Fund for Coral Reefs (GFCR) provides grant funding and private capital to support sustainable interventions to save coral reefs and the communities that rely on them. Officially announced in September of 2020, we are now actively and urgently seeking additional partners and investors for greater finance and engagement!
The Global Fund for Coral Reefs is creating a new paradigm for protection of an ecosystem on the brink of extinction with a myriad of implications, while enhancing resilience of coral reef countries and communities. Through blended finance and innovative public-private partnership, the Fund is catalysing a sustainable financial ecosystem for conservation and development of coral reefs.
The GFCR is a 10-year, $500 million blended finance vehicle established through a coalition between United Nations agencies, financial institutions, and private philanthropy sources. The GFCR supports business models that can sustainably finance key conservation and development goals for coral reefs via two initiative windows. Technical assistance, capacity development, monitoring, and evaluation are provided via the grant window, while the investment window generates de-risked investment capital to maximise the impact of projects incubated by the grant window. 
Read more at our website https://globalfundcoralreefs.org/ 
You must an approved Accredited Investor to view this content.