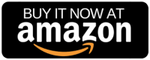 As an Amazon Associate, Investable Oceans earns a small commission from book purchases through our site.
Sperm Whales: The Gentle Goliaths of the Ocean
By Gaelin Rosenwaks
For centuries, we have been fascinated by the sperm whale—the world's largest toothed predator. Now you can experience an intimate underwater journey to connect with these majestic and gentle goliaths.
Inspired by a life-changing childhood experience, Gaelin Rosenwaks set off on a journey to tell the story of sperm whale families through photography and film. In the waters off Dominica, she observed—eye to eye—the close bond between mother and child firsthand. What she found is that these animals live in matriarchal family units made up of remarkable females that stay together for generations. Like elephants and humans, they take care of one another.
Rosenwaks's years as a marine biologist, diver, and underwater filmmaker and photographer prepared her to tell this beautifully stirring story with never-before-seen photographs of the world's most marvelous ocean species.
Enter text for this Book - leave blank for default