Seafood Watch: Consumer Guides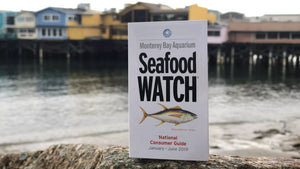 Many of the fish we enjoy are in trouble due to destructive fishing and farming practices. You can make a difference for our ocean by making responsible seafood choices.
Monterey Bay Aqaurium's pocket guides help you quickly identify sustainable seafood options wherever you live or travel. Choose a region and download a printable guide, or view the digital version of their National Pocket Guide. 
Enter text for this Film - leave blank for default
Confirm you want to feature this tool on the frontpage