Scientists Develop Robotic Fish That Consumes Microplastics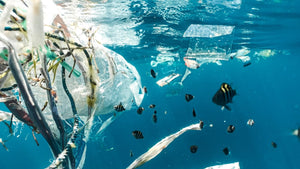 One of the dangers posed by microplastic pollution in the oceans is that fish and other marine life might eat it by mistake. But could a solution to the problem involve a robot designed to consume it on purpose?
Researchers at Sichuan University in China have developed a proof-of-concept for a robotic fish that can absorb microplastics through its body.
Image: Naja Jensen, Unsplash 
SHARE
SOURCE
ecowatch.com
by Olivia Rosane, EcoWatch
Zone
MORE INNOVATIONS LIKE THIS
Enter text for this Innovation - leave blank for default