Satellite Technologies Can Help Drive Aquaculture Growth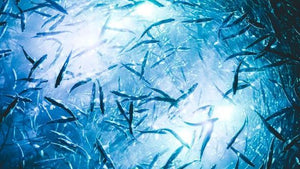 Producers in developing countries need technology transfer from Western companies to avoid overuse of chemicals in fish farming.
Cutting-edge tools, including new satellite technologies, will help aquaculture expand, reduce its environmental impact and make farmed fish more efficient to produce, industry experts told the 9th World Ocean Summit.
Aquaculture produces one of the most sustainable and fastest-growing sources of animal protein. The industry supplies about 50% of the world's fish that is used for food, according to the UN Food and Agriculture Organisation.
SHARE
SOURCE
economist.com
by Economist Impact
Zone
MORE INNOVATIONS LIKE THIS
Enter text for this Innovation - leave blank for default