Pollution to products? Recycled carbon emissions are coming to consumer shelves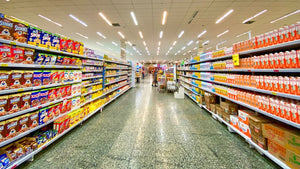 A long-forgotten industrial fermentation process is allowing a small share of climate-changing carbon pollution to be turned into household products, with the first items available this year.
Backers say the process, known as gas fermentation, uses carbon captured from the air, industrial smokestacks, municipal solid waste or other sources to create "green chemicals" that can be turned into plastics, soaps, fabrics, perfumes and more.
Image: Nathalia Rosa, Unsplash 
SHARE
SOURCE
trust.org
by Carey L. Biron, Thomson Reuters Foundation
MORE INNOVATIONS LIKE THIS
Enter text for this Innovation - leave blank for default