Plastics Circularity Investment Tracker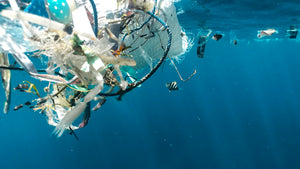 The Circulate Initiative's Plastics Circularity Investment Tracker provides insights into private investments in plastics circularity in emerging markets. Investment data is available by geography, solution and investment categories from 2018 onwards. ​
An estimated US$1.2 trillion is needed globally to fully transition and scale the plastics circular economy to the level of infrastructure required for sustainable development.
However, there is limited transparency around the financing of plastics circularity solutions, and a lack of data or resources to assess the investment opportunity. Governments, investors, multilateral organizations and other stakeholders committed to solving the global plastic pollution crisis need to have a clear view of capital being deployed to ensure funding barriers to circularity can be addressed.
An industry-first, The Circulate Initiative's Plastics Circularity Investment Tracker will enable key decision-makers to view the current investment landscape into plastic circularity and understand the extent of the financing gap.
Leveraging deal-level information on private investments in emerging markets since 2018, the Investment Tracker provides unique insights on the investments channeled to different solutions across the plastics value chain, their scale, and the regions where there is higher investment activity.
Enter text for this Film - leave blank for default
Confirm you want to feature this tool on the frontpage