Patagonia And Samsung Developed A Washing Machine That Reduces Microplastics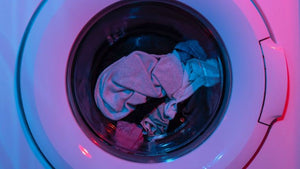 Microplastics as a result of clothes washing has to date not received the same awareness campaign compared to other sustainability efforts, such as water-saving technologies.
Add-on filters for washing machines and protective laundry bags are just some of the solutions that are now available to help capture some of the microplastics released during washing.
Last year Samsung pledged it would accelerate the development of eco-conscious home appliances through innovative products and services that can be used in everyday life.
SHARE
SOURCE
fashionunited.uk
by Don-Alvin Adegeest
Zone
MORE INNOVATIONS LIKE THIS
Enter text for this Innovation - leave blank for default