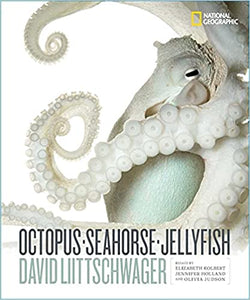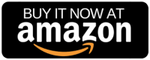 As an Amazon Associate, Investable Oceans earns a small commission from book purchases through our site.
Octopus, Seahorse, Jellyfish
By David Liittschwager
In this mesmerizing book of photography, acclaimed photographer David Liittschwager reveals the unnerving beauty of three notoriously mysterious sea creatures--the jellyfish, octopus, and seahorse--and how they perceive the world.

The jellyfish, the octopus, and the seahorse are among the most wondrous species on Earth--as well as some of the most difficult to document using traditional photography methods. Enter celebrated photographer David Liittschwager, who has spent decades developing specialized portraiture techniques to capture these creatures' pulsating bioluminescence, translucent bodies, and ethereal movements.

This luminous collection showcases 200 of Liittschwager's most revealing photographs, paired with penetrating essays that explain how a creature without a brain or without bones perceives the world. Bestselling science writers Elizabeth Kolbert, Jennifer Holland, and Olivia Judson explain the biology and advanced cognitive abilities of these spineless denizens of the deep, exquisitely evoking their unnerving yet undeniable charisma. In these pages, you'll glimpse a seahorse only half an inch tall, a moon jelly spinning off a snowflake-shaped clone, and the blinking comb jelly, which may be the most ancient living animal on Earth.
Both enlightening and profound, this enchanting book documents the expanding frontiers of marine science, creating a powerful testament to the value and beauty of these little-seen--and endangered--species.
Enter text for this Book - leave blank for default