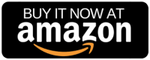 As an Amazon Associate, Investable Oceans earns a small commission from book purchases through our site.
National Geographic Ocean: A Global Odyssey
By Sylvia Earle
Discover the world's ocean--from tides and currents to the creatures living in it to the impact it has on our lives, whether we know it or not--in this richly illustrated overview of the life force that defines and sustains our planet, written by world-renowned oceanographer Sylvia Earle.
Everything you want to know about the ocean can be found inside these beautiful and dynamic pages. National Geographic Ocean unveils the power and significance of our planet's watery essence: the fundamental importance of the ocean in shaping Earth's climate and chemistry as well as its vital role in supporting a multitude of life-forms, including our own human race.
World-renowned oceanographer and National Geographic Explorer in Residence Sylvia Earle--affectionately called Her Deepness--guides readers with her lyrical style and inspiring wisdom, describing the evolution, beauty, and impact of our ocean; the challenges it faces, such as climate change, plastic, and overfishing; and the myriad ways we can help protect it.
This engaging story of the ocean celebrates dozens of ocean champions and visionaries, explores the ocean's origin and the nature of water, and features a gallery of wondrous creatures that illustrate the spectacular diversity of life in the sea, from sponges, kelp, and zooplankton to whales, sharks, and sea turtles. More than 100 maps and diagrams, including seafloor and political maps of all Earth's seas and oceans, elucidate Dr. Earle's lively narrative.
For seaside dwellers and landlubbers alike, this is a book you will turn to again and again to understand why, as Sylvia Earle says, Everyone, everywhere is inextricably connected to and utterly dependent upon the existence of the sea.

Enter text for this Book - leave blank for default