Is wastewater-fed aquaculture a sustainability gamechanger?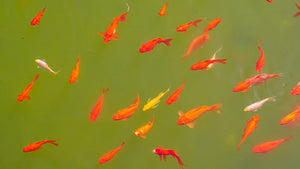 Wastewater-fed aquaculture has been suggested as a low-tech and sustainable way to provide animal protein while investing in water treatment infrastructure – but can this business model be applied in real life?
A recent study conducted in Kumasi, Ghana and published in the journal Heliyon suggests that wastewater-fed aquaculture could simultaneously provide much-needed investment in the city's water treatment infrastructure and satisfy local nutrition needs.
SHARE
SOURCE
thefishsite.com
by Megan Howell, The Fish Site
MORE INNOVATIONS LIKE THIS
Enter text for this Innovation - leave blank for default