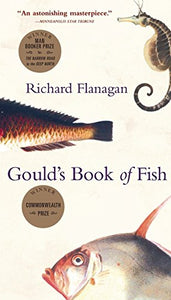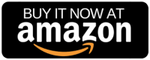 As an Amazon Associate, Investable Oceans earns a small commission from book purchases through our site.
Gould's Book of Fish
By Richard Flanagan
Published in hardcover to outstanding acclaim on both sides of the Atlantic, and winner of the prestigious Commonwealth Writers Prize, Gould's Book of Fish is a marvelously imagined epic of nineteenth-century Australia -- a world of convicts and colonists, thieves and catamites, whose bloody history is recorded in a very unusual taxonomy of fish.
Widely hailed as a masterpiece and a work of genius, it stands out as one of the best novels of recent years. Billy Gould was a forger and thief sentenced to life imprisonment in a penal colony in Van Diemen's Land -- now Tasmania. After six months he escaped and boarded a whaler for the Americas, but before long his adventures landed him back in prison. The prison doctor Lempriere utilizes Gould's painting talents to create an illustrated taxonomy of the country's exotic sea creatures, which Lempriere madly believes will assure his place in history and the Royal Society. Lost and re-created, destroyed and hidden, Gould's book finally resurfaces in the present day littered with scrawls recording his unutterably strange life -- part freewheeling picaresque, part tragicomedy -- and that of his country, a penal colony, settlement, and magical space populated by generals, visionaries, and madmen. Gould's Book of Fish is a tour de force that questions the reliability of history and science, and the substance of artistic creation.
Enter text for this Book - leave blank for default