Global Maritime Trends 2050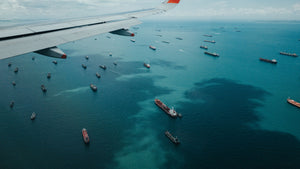 What does the future of the maritime industry look like?
The maritime industry will transform over the coming decades, driven by technology adoption, the climate agenda, and intensifying geopolitical and macroeconomic shifts.
Take a journey into four possible futures that depict key transitions within the industry using this interactive tool from the Economist Impact. 
Enter text for this Film - leave blank for default
Confirm you want to feature this tool on the frontpage