Giant Kites That Drag Cargo Ships Across Oceans Go on Trial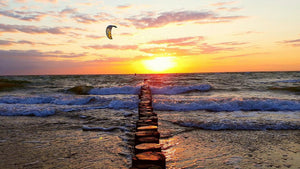 Add ships being dragged along by giant kites to the list of things the industry is exploring in its quest to decarbonize.
At the start of next year, the Ville de Bordeaux, a 154-meter-long ship that moves aircraft components for Airbus SE, will unfurl a 500 square meter kite on journeys across the Atlantic Ocean. It will undergo six months of trials and tests before full deployment.
Image: Sonja Rieck, Unsplash 
SHARE
SOURCE
bloomberg.com
by Jack Wittels, Bloomberg
MORE INNOVATIONS LIKE THIS
Enter text for this Innovation - leave blank for default