From energy drinks to skin grafts: How Iceland uses 90% of its fish waste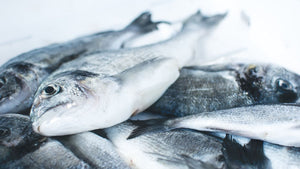 For centuries, cod has been emblematic to Iceland. There's a cod engraved on the back of its 1 króna coin. A flattened, headless cod was once on the Icelandic Coat of Arms. The country engaged in the so-called Cod Wars with Britain for centuries over rights to fish cod in the North Atlantic.
To preserve such an important source of food and export, a network of companies in Iceland is working to ensure that all the country's cod is used to its full value—turning each and every part of the fish into products as diverse as jerky, health drinks, bandages, bags, and human skin grafts. Thanks to the work, Iceland is currently using 90% of its cod. But the partnership is striving for 100%.
SHARE
SOURCE
fastcompany.com
by Talib Visram, Fast Company
MORE INNOVATIONS LIKE THIS
Enter text for this Innovation - leave blank for default