FishFace: Using game-changing technology to protect global fish stocks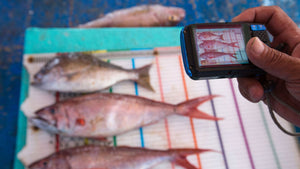 FishFace is an idea for a machine learning device that will use facial recognition technology to automate the collation, at sea, of information on the species and numbers of fish caught, and use these data to inform management decisions. Initially, FishFace is being developed and will be trialed in Indonesia's deep-water snapper and grouper fisheries with the potential to be rolled out for fisheries around the world.
Through FishFace, The Nature Conservancy hopes to make a massive positive difference for global fisheries by collecting, organising, sharing and utilising the data essential for sustainable fisheries management. It will reduce overfishing and sustain the livelihoods of coastal communities worldwide.
Photo credit: Ed Wray, TNC
SHARE
SOURCE
org.au
by The Nature Conservancy, Australia
Zone
MORE INNOVATIONS LIKE THIS
Enter text for this Innovation - leave blank for default