Darwin in a lab: Coral evolution tweaked for global warming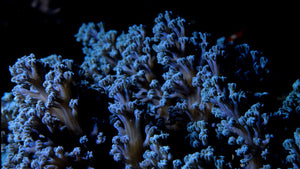 On a moonless summer night in Hawaii, krill, fish and crabs swirl through a beam of light as two researchers peer into the water above a vibrant reef.
Minutes later, like clockwork, they see eggs and sperm from spawning coral drifting past their boat. They scoop up the fishy-smelling blobs and put them in test tubes.
In this Darwinian experiment, the scientists are trying to speed up coral's evolutionary clock to breed "super corals" that can better withstand the impacts of global warming.
Image: NOAA, Unsplash 
SHARE
SOURCE
npr.org
by NPR
MORE INNOVATIONS LIKE THIS
Enter text for this Innovation - leave blank for default