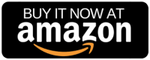 As an Amazon Associate, Investable Oceans earns a small commission from book purchases through our site.
Cod: A Biography of the Fish that Changed the World
By Mark Kurlansky
"Cod" spans a thousand years and four continents. From the Vikings, who pursued the codfish across the Atlantic, and the enigmatic Basques, who first commercialized it in medieval times, to Bartholomew Gosnold, who named Cape Cod in 1602, and Clarence Birdseye, who founded an industry on frozen cod in the 1930s, Mark Kurlansky introduces the explorers, merchants, writers, chefs, and of course the fishermen, whose lives have interwoven with this prolific fish. He chronicles the fifteenth-century politics of the Hanseatic League and the cod wars of the sixteenth and twentieth centuries. He embellishes his story with gastronomic detail, blending in recipes and lore from the Middle Ages to the present. And he brings to life the cod itself: its personality, habits, extended family, and ultimately the tragedy of how the most profitable fish in history is today faced with extinction. From fishing ports in New England and Newfoundland to coastal skiffs, schooners, and factory ships across the Atlantic; from Iceland and Scandinavia to the coasts of England, Brazil, and West Africa, Mark Kurlansky tells a story that brings world history and human passions into captivating focus.
Enter text for this Book - leave blank for default