Can Adding Minerals to the Ocean Curb Climate Change?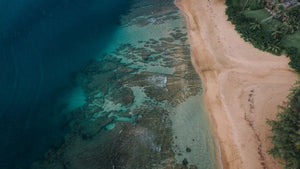 Básico is a startup specializing in carbon removal research, and fund a collaboration with UM's Rosenstiel School of Marine, Atmospheric, and Earth Science.

Básico aims to test whether the world's oceans can be used to soak up carbon through a pioneering but unproven concept called ocean alkalinity enhancement, which involves mixing alkaline minerals into seawater.

If Stieghorst's ambitious research succeeds, she could help create a new marine-based market where businesses and industries pay to remove carbon from the atmosphere to offset their carbon emissions.
SHARE
SOURCE
kentucky.com
by Nicolas Rivero, Lexington Herald Reader
Zone
MORE INNOVATIONS LIKE THIS
Enter text for this Innovation - leave blank for default