A New Generation of Electric Boats is Making Waves in Stockholm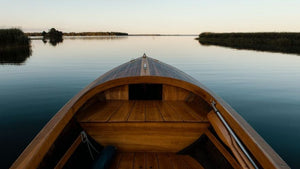 In Stockholm, a new generation of electric boats is making waves.
Sweden's recreational boating sector is one of the largest in the world per capita.
Inhabitants of the Swedish capital, an archipelago of 14 islands connected by 57 bridges, have a long history of using watercraft to get around. With an estimated fleet of 756,000 leisure craft
Swedish startup Candela has designed fully electric, zero-carbon hydrofoils. The company says it sold more than 100 of its C-8 model, a 28-foot leisure boat, within six months of launching in August 2021. Its passenger ferries — unveiled on June 22 — are expected to hit the water next year.
SHARE
SOURCE
cnn.com
by Rebecca Cairns, CNN
MORE INNOVATIONS LIKE THIS
Enter text for this Innovation - leave blank for default