Ted Janulis
Founder & Principal
Ted has served in various executive positions, including CEO, at financial institutions involved in Capital Markets, Banking and Asset Management over a 30+ year business career. He is President Emeritus of The Explorers Club in New York City and has served on numerous for-profit and not-for-profit Boards, currently holding positions with Gannett Co. Inc., Roc Capital, RiskSpan Inc., and Duke University's Nicholas School of the Environment.
The oceans have been one of Ted's passions since he was young, including a life-changing year after graduating from college when he worked with scientists, explorers and filmmakers as the 1981 Rolex Scholar of the Our World-Underwater Scholarship Society.
Brian Watson
Founding Principal
Brian has a passion for technology and a love of the oceans. He has spent the majority of his working career in various technology roles. He is currently a Board Advisor to RiskSpan Inc., a SaaS Data and analytics company. Prior to that, he was COO at CRT Capital, responsible for Technology, Risk and Business Management and had a long career at RBS North America, ending up as their CIO.
Glenn Kim
Founding Principal
Glenn has been a senior international finance executive for over 30+ years and has worked closely with private and public-sector enterprises in both developed and less developed markets in Africa, Asia, Europe, Latin America, and the Middle East. Over the course of his career, he has served as a senior advisor to policy makers, sovereign governments, and to official institutions from around the world in connection with coordinated crisis response efforts to events in international financial markets and world economies.
Tariq Rafique
Principal
Tariq is an experienced financier and investor who has held a number of senior level positions with leading financial institutions in New York and London. Since 2004, he has been an investor in private equity and technology sectors. He has served as Chairman of a Netherlands based multinational agri-business, and as a Non Executive Director of one of the largest property development companies in Dubai. He is a graduate of Harvard Law School where he is a member of the Leadership Council of Europe, and received his MBA from NYU.
Tiffany Duong
Principal, Head of Content and Partnerships
Tiffany is a committed ocean storyteller and change-maker. After a decade in renewable energy project finance law and environmental advocacy, an epic scuba trip to the Galapagos inspired her to focus on our oceans. Now, she protects what she loves as a scientific diver, field reporter, and ambassador for change.
When she's not underwater, she can be found on her yoga mat or planning her next adventure.
Helena Janulis
Business Development & Special Projects
Helena has had a deep love and appreciation for the oceans since she can remember. She attended The Island School on Cape Eleuthera in the Bahamas while in high school, and went on to study Marine Science at Duke University for two years before finishing her degree at the University of Hawaii at Hilo. Her professional experiences range from coral restoration to marine mammal husbandry to SCUBA diving and marine education. Helena is a Term Member at The Explorers Club, and holds an Environmental Masters degree from the University of Colorado at Boulder.
When she's not working, you can find her hiking in the mountains or running around on the beach with her two dogs.
Morgan Bennett-Smith
Branding and Media Communications Manager
Morgan developed an early interest in the ocean growing up in Penryn, California, a few hours from the rocky intertidal pools of the Monterey coast. Now, Morgan is a field research scientist, photographer, and underwater media specialist. He completed his B.A. in marine science at Occidental College in Southern California, and his Master's Degree in marine science at the Red Sea Research Center in Thuwal, Saudi Arabia, where he studied coral reef symbioses.
Along the way, Morgan's photographs have won a dozen international competitions and been featured by hundreds of media outlets and organizations. His recent work has again centered on the Red Sea, where he's worked with NatGeo Middle East, the Red Sea Project, and the Red Sea Research Center. He also currently manages marketing and specializes in underwater photography for housingcamera.com.
Marilu Cristina Flores
Website Content Manager
Marilu Cristina is an award-winning filmmaker, coral researcher, and recipient of the 2021 Go Blue Ambassador of the Year Award.
A communications and marketing expert, she was recognized as a Hispanic Ocean Conservation Hero in 2021. A dedicated activist, her efforts have helped enact over fifty ordinances and legislative pieces to benefit ocean conservation across her home state of Florida. In 2021, she was appointed to serve the Southeast Florida Coral Reef Initiative (SEFCRI) as an NGO/nonprofit partner.
Stephanie Lee
Blue Economy Research Intern
Stephanie has been a passionate advocate for ocean sustainability and environmental conservation for as long as she can remember, growing up by Los Angeles beaches and volunteering for Heal the Bay at a young age. Pursuing a dual major in Economics and Environmental Studies from Dartmouth College, Stephanie possesses a deep understanding of the economic and ecological aspects of sustainable practices, with a specific focus on ocean-related issues.
She is thrilled to help IO contribute to the growth of the blue economy, leveraging her curiosity in sustainable ocean investments, while also drawing from her entrepreneurial spirit and experiences with the Social Impact Non-profit Consulting Group, Dartmouth's Sustainability Office, Energy Justice Clinic, Morgan Stanley, and the NRDC.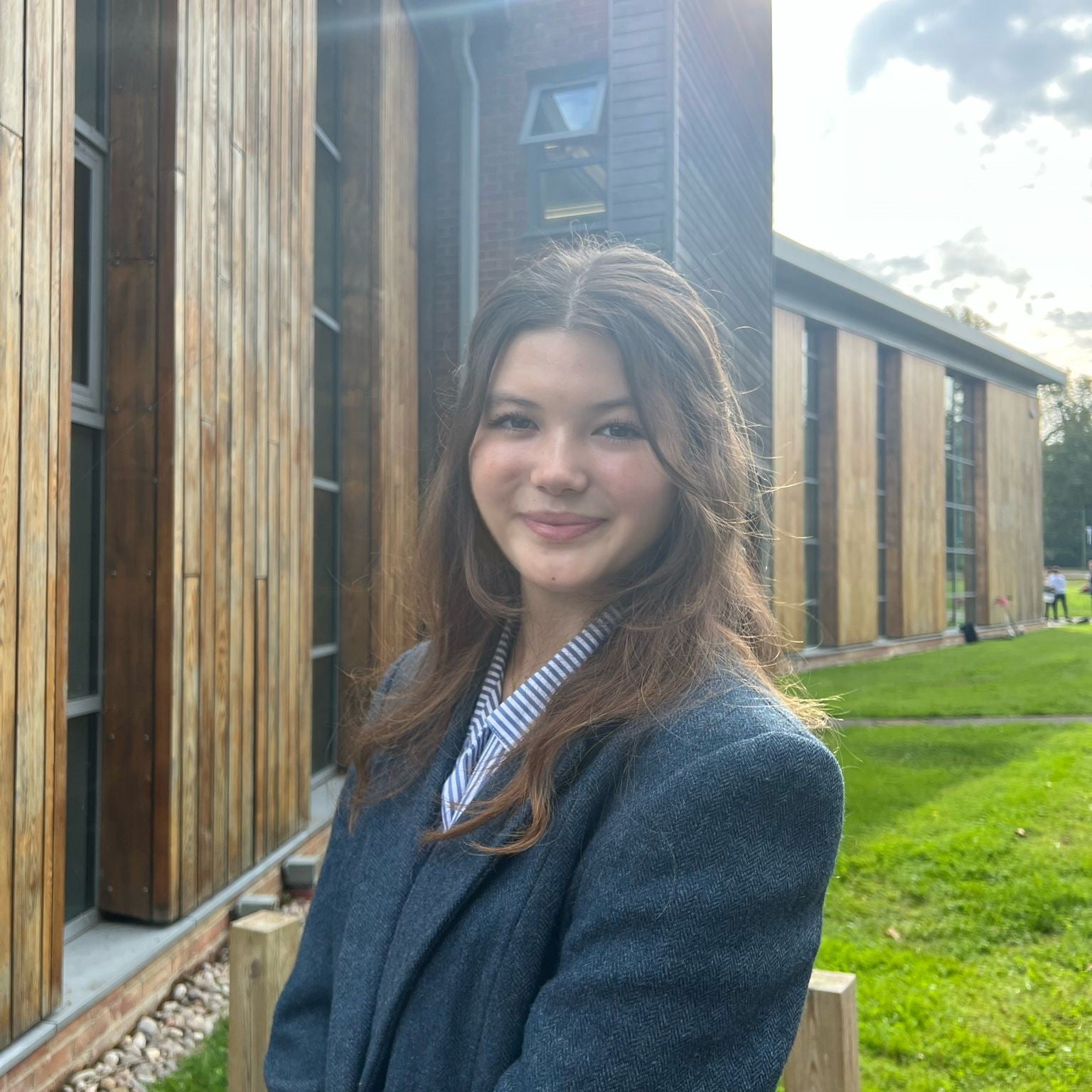 Audrey Kim
Blue Economy Intern
Audrey has had a strong interest in the oceans from a young age having been initiated to sailing at 6 months! She is currently focusing her high school A-level academics in England in Maths, Economics, Chemistry and Computer Science. She is interning at Investable Oceans to gain experience and a greater understanding of how capital is successfully deployed within the blue economy. In her spare time, she enjoys sailing and diving.
Avery Vorwerk
Blue Economy Technology Intern
Avery is a seasoned incentive travel and event planner, specializing in event program strategy, execution, sales, and marketing for corporate clients. Her diverse skill set extends to roles as both a graphic designer and web developer, seamlessly blending aesthetics and functionality in her projects. Avery brings a strategic mindset and meticulous attention to detail to all aspects of her work.
Outside of the professional realm, Avery can be found at the beach or on the water, drawing inspiration from the beauty of nature. She has a passion for traveling around the world and exploring diverse cultures and landscapes. In her downtime, Avery loves spending time with her dog and fostering dogs for volunteer organizations.
Vanessa Fajans-Turner
Senior Advisor and Founding Principal
Vanessa has a 15-year track record in the field of sustainable development with a focus on climate and environmental programming. She has previously worked as the Managing Director for SDG Financing for the UN Sustainable Development Solutions Network, the Associate Director of the Avatar Alliance Foundation, and in the documentary space as a producer for Seasons 1 and 2 of National Geographic's Emmy Award-winning documentary series, Years of Living Dangerously.
She is currently a fellow with the VC firm Yard Ventures and a Term Member of the Council on Foreign Relations. She has an MA in International Relations and Economics from Johns Hopkins-SAIS and a BA in Social Studies from Harvard.
Hope Gunston
Hope Gunston is a visual designer with over 19 years of experience designing for clients like AARP, Georgetown University, Scholastic, McClennanMason, Holiday Retirement, Laurel Springs School, and SF AppWorks. Prior to that Hope worked at The Walt Disney Company, Tyco International and International Paper. Hope is excited by new products, technologies, trends and the future of the web.
When not creating online, Hope loves to scuba dive in wild places.