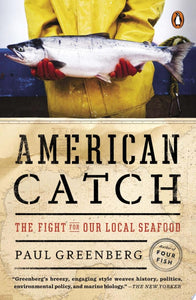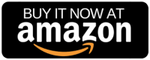 As an Amazon Associate, Investable Oceans earns a small commission from book purchases through our site.
American Catch
By Paul Greenberg
From the acclaimed author of Four Fish and The Omega Principle, Paul Greenberg uncovers the tragic unraveling of the nation's seafood supply—telling the surprising story of why Americans stopped eating from their own waters in American Catch 

In 2005, the United States imported five billion pounds of seafood, nearly double what we imported twenty years earlier. Bizarrely, during that same period, our seafood exports quadrupled. American Catch examines New York oysters, Gulf shrimp, and Alaskan salmon to reveal how it came to be that 91 percent of the seafood Americans eat is foreign.

In the 1920s, the average New Yorker ate six hundred local oysters a year. Today, the only edible oysters lie outside city limits. Following the trail of environmental desecration, Greenberg comes to view the New York City oyster as a reminder of what is lost when local waters are not valued as a food source.

Farther south, a different catastrophe threatens another seafood-rich environment. When Greenberg visits the Gulf of Mexico, he arrives expecting to learn of the Deepwater Horizon oil spill's lingering effects on shrimpers, but instead finds that the more immediate threat to business comes from overseas. Asian-farmed shrimp—cheap, abundant, and a perfect vehicle for the frying and sauces Americans love—have flooded the American market.

Finally, Greenberg visits Bristol Bay, Alaska, home to the biggest wild sockeye salmon run left in the world. A pristine, productive fishery, Bristol Bay is now at great risk: The proposed Pebble Mine project could under¬mine the very spawning grounds that make this great run possible. In his search to discover why this precious renewable resource isn't better protected, Greenberg encounters a shocking truth: the great majority of Alaskan salmon is sent out of the country, much of it to Asia. Sockeye salmon is one of the most nutritionally dense animal proteins on the planet, yet Americans are shipping it abroad.

Despite the challenges, hope abounds. In New York, Greenberg connects an oyster restoration project with a vision for how the bivalves might save the city from rising tides. In the Gulf, shrimpers band together to offer local catch direct to consumers. And in Bristol Bay, fishermen, environmentalists, and local Alaskans gather to roadblock Pebble Mine. With American Catch, Paul Greenberg proposes a way to break the current destructive patterns of consumption and return American catch back to American eaters.
Enter text for this Book - leave blank for default