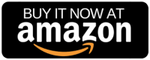 As an Amazon Associate, Investable Oceans earns a small commission from book purchases through our site.
The Triple Bottom Line: How Today's Best-Run Companies Are Achieving Economic, Social and Environmental Success - and How You Can Too
By Andrew Savitz
The classic guide to sustainability strategy and implementation—updated for today's businesses
To ensure business success, companies must embrace sustainable management. Firms need to find the overlap between business interests and the interests of society and the environment before they can secure a lasting competitive edge. By making the case for sustainability as a fundamental business practice, The Triple Bottom Line became an instant classic when first published in 2006, showing a generation of business leaders how to find their sustainability sweet spot—where profitability merges seamlessly with the common good. Now updated with ground-breaking stories of successes and failure, this revision of The Triple Bottom Line is a critical resource for all managers and leaders.
Features in-depth success stories of sustainability practices at major firms such as Wal-Mart, GE, DuPont, American Electric Power, and PepsiCo—and shows why companies such as BP and Hershey continue to fail
Draws on Andy Savitz's 25 years of pioneering consulting and research in the field
Includes all-new reporting and analysis on the practice of sustainability and the triple bottom line in business today, providing new insights on where sustainability is headed
The Triple Bottom Line is essential reading for any firm to meet the challenge of creating lasting value for both shareholders and society.
Enter text for this Book - leave blank for default