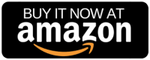 As an Amazon Associate, Investable Oceans earns a small commission from book purchases through our site.
Zone
The Plastic Solutions: The business model that works for the oceans
By Gunter Pauli, Marco Simeoni, Jurriaam Kamp
We can change the role of plastics in our societies. We can redesign the ways we produce and consume plastics. The change begins with adding value. Plastic waste can be transformed into energy and cleaning up plastic pollution can lift millions out of poverty. At the same time, we can begin cleaning up the oceans of the microparticles that we can hardly see but that are everywhere. Today plastic is a problem. Plastic can be a solution too. This book presents a groundbreaking and strong business model that is supported by the power of nature.
Enter text for this Book - leave blank for default