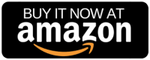 As an Amazon Associate, Investable Oceans earns a small commission from book purchases through our site.
Plastic Free: The Inspiring Story of a Global Environmental Movement and Why It Matters
By Rebecca Prince-Ruiz, Joanna Atherfold Finn
In July 2011, Rebecca Prince-Ruiz challenged herself to go plastic free for the whole month. Starting with a small group of people in the city of Perth, the Plastic Free July movement has grown into a 250-million strong community across 177 countries, empowering people to reduce single-use plastic consumption and create a cleaner future.

This book explores how one of the world's leading environmental campaigns took off and shares lessons from its success. From narrating marine-debris research expeditions to tracking what actually happens to our waste to sharing insights from behavioral research, it speaks to the massive scale of the plastic waste problem and how we can tackle it together. Interweaving interviews from participants, activists, and experts, Plastic Free tells the inspiring story of how ordinary people have created change in their homes, communities, workplaces, schools, businesses, and beyond.

It is easy to feel overwhelmed in the face of global environmental problems and wonder what difference our own actions could possibly make. Plastic Free offers hope for the future through the stories of those who have taken on what looked like an insurmountable challenge and succeeded in innovative and practical ways, one step--and one piece of plastic--at a time.
Enter text for this Book - leave blank for default