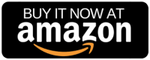 As an Amazon Associate, Investable Oceans earns a small commission from book purchases through our site.
Marine Pollution: What Everyone Needs to Know
By Judith S. Weis
In Marine Pollution: What Everyone Needs to Know, Judith Weis covers marine pollution from numerous angles, each fascinating in its own right. Beginning with its sources and history, she discusses common pollutants, why they are harmful, why they cause controversy, and how we can prevent them from destroying our aquatic ecosystems. Questions ask what actually happened with the Exxon Valdez, and why harmful algal blooms are a serious concern. Covering pollutants that are only now surfacing as major threats, such as pharmaceuticals, personal care products, and metal nanoparticles, she explains how these can begin in the water and progress up the food chain to emerge in human bodies. Looking at the effects of climate change and acidification on marine pollution levels, we learn how we can begin to reduce pollution at the local and global levels.
Enter text for this Book - leave blank for default