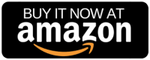 As an Amazon Associate, Investable Oceans earns a small commission from book purchases through our site.
Handbook on the Economics and Management of Sustainable Oceans
By Paulo A.L.D. Nunes, Lisa Emelia Svensson, Anil Markandya
As governments around the world work towards achieving the Sustainable Development Goals by 2030, the trans-disciplinary topic of oceans management is fast being recognized as one of the most important challenges of the twenty-first century. This timely Handbook takes stock of the state of knowledge on ecosystem services derived from coastal and marine areas and offers innovative proposals for the future of this important topic.
The Handbook on the Economics and Management of Sustainable Oceans brings together a carefully chosen collection of world-class contributions from ecology, economics and other development sciences. It provides policy-relevant scientific information on key topics such as ecosystem services from marine and coastal ecosystems and the nuances of economic valuation. Detailed chapters also consider relevant legal and sociological response policies for effective management of marine areas for enhanced human well-being.
This comprehensive Handbook will be essential reading for advanced students and academics in economics, environment studies and resource management. The contributors also focus on the nexus of science-society and science-policy with the objective of educating decision-makers in governmental agencies, industry and civil society.
Enter text for this Book - leave blank for default