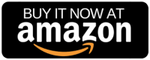 As an Amazon Associate, Investable Oceans earns a small commission from book purchases through our site.
Creating Climate Wealth: Unlocking the Impact Economy
By Jigar Shah
"Creating Climate Wealth is about how climate change, the biggest challenge of our time, can be turned into a $10 trillion dollar wealth-creating opportunity. Author Jigar Shah, internationally recognized for revolutionizing the now multi-billion-dollar solar energy industry, outlines how entrepreneurs and investors can unlock the massive potential that climate change represents. Shah argues that, while new technical innovation is valuable, deployment of existing technologies are the key to reaching our near-term climate targets. Rather than waiting for yet to be developed technology, business model innovation is the key to attract mainstream capital and unlock transformational change... Unlocking our next economy will be driven by thousands of companies deploying existing clean and resource-efficient technologies in electricity-supply (like solar), transportation, building materials, industry, forestry, waste, and agriculture."
Enter text for this Book - leave blank for default