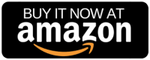 As an Amazon Associate, Investable Oceans earns a small commission from book purchases through our site.
Blue Economy: The New Frontier for Marine Environmental Protection and Sustainable Development
By Ekemeabasi Essen
Research Paper (postgraduate) from the year 2020 in the subject Law - Comparative Legal Systems, Comparative Law
The paper reviewed and analyzed the importance and principles of blue economy. The paper identified the challenges of blue economy and possible solutions. The ability to maintain the marine environment to provide jobs and nutrition on long term is being threatened by human economic activities and development approaches. The blue economy was initiated to provide services and values that are beneficial to local communities, coastal states and the world at large. Blue economy is an integration of sustainable development and growth which involves every aspect of national and global governance, economic development, environmental protection and sustainability. The basis of blue economy is to achieve long term prosperity by a country befitting the wellbeing of all citizens and mankind preserving the environment, especially the oceans. The earth surface is covered by water and as such the fact that the oceans and seas matter for sustainable development is an undeniable fact. This paper is aimed at analyzing the concept of blue economy as an instrument for protecting marine environment and ensuring sustainable development.
Enter text for this Book - leave blank for default